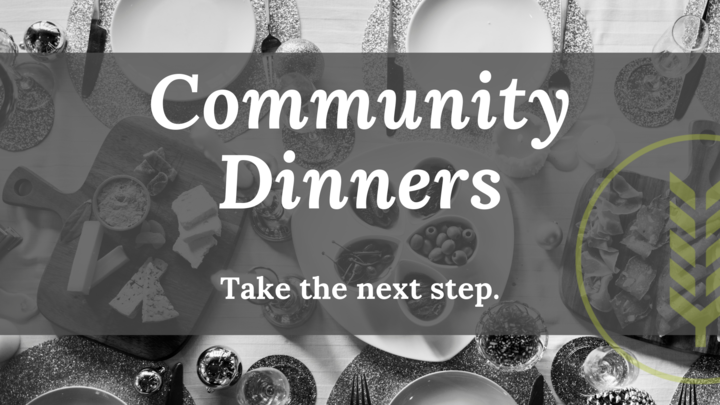 Community Dinners
July 7 - December 29, 2019
Free
Dates & Times
Jul 7 - Dec 29, 2019

5:00pm - 7:00pm
Attendee Types
Community Dinner Adult

Free

Community Dinner Child

Free
About Community Dinners
How can I find more meaningful relationships here? That question has been asked in some fashion by almost every person attending this church. Whether you consider yourself a newbie or a veteran of church, Sunday is best experienced in the context of friendships. Community Dinners are an evening with a few families eating dinner together and sharing in lively conversation. Those shared experiences and new friendship will help create an even better Sunday morning. If you'd like to experience church with growing relationships, register today.
Community Dinners will take place in homes of local GEBC families throughout the year. During the dinners, you can expect to meet six to ten other adults from the church in a similar age or life stage as yourself. The evening will be a relaxed atmosphere around the table. Your hosts will lead the night and help each guest get to know one another a little better. You can expect good food and enjoyable conversation. Children are welcome to attend as well.
Please register everyone in your family who will be attending the dinner. Any issues registering please email Carolyn Docter(cdocter@gebible.org).
We will reach out by email letting you know when the next Community Dinner is scheduled for and connect you with the host family.